Five swamp deer relocated to BNP
June 14, 2016 | 9:55 pm&nbsp&nbsp&nbsp&nbsp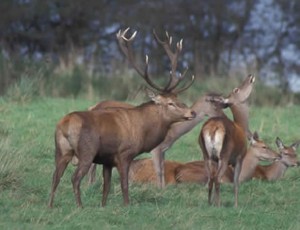 Bardiya / June 14: Five swamp deer were relocated to the Bardiya National Park (BNP) from Shuklaphanta Wildlife Reserve with necessary arrangement for their rehabilitation.
The movement of the swamp deer from Shuklaphanta is taking place for the first time. Two male and three female deer have been brought to the Park.
The cabinet has decided to shift at least 15 swamp deer to BNP, Park's Chief Conservationist, Ramesh Thapa said.
There are a total of hundred swamp deer in BNP. In first phase 10 female and five adult male swamp deer will be shifted to BNP which is looking for an increment of the deer population.
Three months ago five rhinos were successfully relocated to BNP, and last week a baby rhino was born there. RSS