NSC scraps registration of seven sports associations
June 14, 2016 | 9:56 pm&nbsp&nbsp&nbsp&nbsp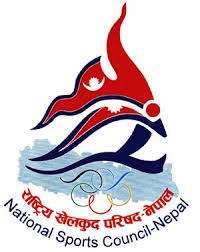 Kathmandu / June 14: The National Sports Council (NSC) has scrapped registration of seven different national sports associations registered in the Council.
They are Nepal Football Association, Nepal Genuine Martial Art Association, Nepal Fusion Martial Art Association, Nepal Sports Yoga Association, Nepal Arm Wrestling Association, Nepal Drug and AIDS Association and Nepal Corporate Sports Association.
Press Advisor of the NSC, Rohit Dahal, said that the registration of the associations was scrapped on the basis of a report by the National Associations Investigation Committee. He said the registration was cancelled as they were found inactive and failing to hold general convention since their registration at the NSC.
A three-member probe committee under the coordination of NSC member, Shanti Singh, had been formed on December 17, 2015 to review the status of the associations affiliated to the Council. RSS