WB says growth expected to rebound after a difficult year
June 15, 2016 | 9:54 pm&nbsp&nbsp&nbsp&nbsp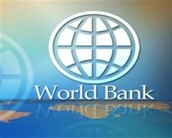 Kathmandu / June 15 : Following two massive shocks which have resulted in two years of disappointing growth, economic activity in Nepal is expected to rebound modestly, growing by 4.7 percent in FY 2017, a new World Bank report said.
This rebound in growth hinges on stabilization of the political process, effective mobilization of earthquake rebuilding efforts and the full normalization of supply of goods, says the biannual Nepal Development Update.
Nepal suffered devastating earthquakes in April and May of 2015, followed by a border crisis along vital transit routes that brought trade and manufacturing to a near standstill between September 2015 and February 2016. Industry contracted for the first time in seven years. Similarly, agriculture and services also experienced some of the lowest growth rates in recent history. "The overall impact of the trade disruptions has been nearly as large as the impact of the earthquakes resulting estimated growth rate for FY2016 to be lowest in 14 years," says the report.
The focus chapter of the Update is titled Remittances at Risk and it highlights a possible near-term risk of a slowdown in remittances. Over the last 10 years, remittances have increased substantially and they play an important role in Nepal's economy. Meanwhile, remittances have grown to more than 30 percent of Gross Domestic Product (GDP), making Nepal among the highest remittance recipient countries in the world, adjusted for the size of the economy.
However, growth in remittances at a global level contracted in 2015 for the first time since 2009 as a result of a fall in oil prices which affected activity in remittance-sending countries, notes the report. Remittance inflows to South Asia declined as well but Nepal bucked the trend as remittances increased significantly in response to the 2015 earthquakes. However, a prolonged contraction in the departure of migrant workers is an early sign of a potential slowdown in remittances in Nepal. "A potential slowdown in remittances poses a significant near-term risk to Nepal because of its outsized role in the Nepalese economy," says the report. RSS