Scientific forest management drive on anvil
June 16, 2016 | 10:25 am&nbsp&nbsp&nbsp&nbsp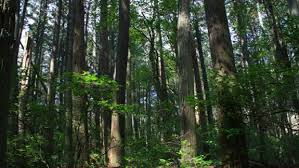 Doti / June 16: An initiative has begun for the scientific forest management. Under the initiative, the local people will be mobilized to protect forest resources towards the path to the sustainable management of the forest.
The concept of scientific forest management along with its action plan for Janajagriti Community Forest in Barchhen-4, Sunpal Community Forest and Masta Community Forest in Barchhen-2 and Janasewa Community Forest in Ghangal-5 was approved two years back.
The foremost need of the hour is to check poaching of wildlife and smuggling of timber products and preserve the forest resources, said District Forest Officer Badri Kumar Karki.
Karki stressed the need for sustainable forest management to distribute its optimum benefits to the users. It will provide us with a good source of income if the existing forest resources of the country are preserved well, he added. RSS