PM presses for propagating Buddha's teachings to general public
June 16, 2016 | 10:03 pm&nbsp&nbsp&nbsp&nbsp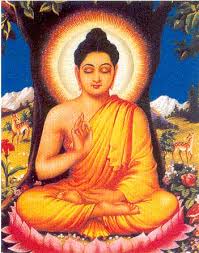 Kathmandu / June 16: Prime Minister KP Sharma Oli has urged the Lumbini Buddhist University (LBU) to disseminate the teachings of Lord Buddha in such a manner that it is delivered at the doorstep of each and every public.
Addressing the 7th University Senate of the LBU here in Kathmandu today, PM Oli, spoke of the need for the University to introduce the scholarly programmes that prompt the mobilization of the useful teachings of Lord Buddha.
Oli, who is also the Chancellor of the LBU, underscored the production of competent and qualiry human resources from the University.
Meanwhile, in a meeting held at the PM's official residence at Baluwatar today itself, Minister for Education Giriraj Mani Pokharel pledged that the government will provide its support to the University for the development of its physical infrastructure.
Vice-chancellor Prof Dr Nareshman Bajracharya said that the University anticipates additional support for the physical infrastructure and educational programme as per the Master plan for the university.
The meeting has sanctioned around Rs 33 million as the estimated budget for the University for fiscal year 2016/017. RSS