Baglung declared fully literate district
June 18, 2016 | 12:41 pm&nbsp&nbsp&nbsp&nbsp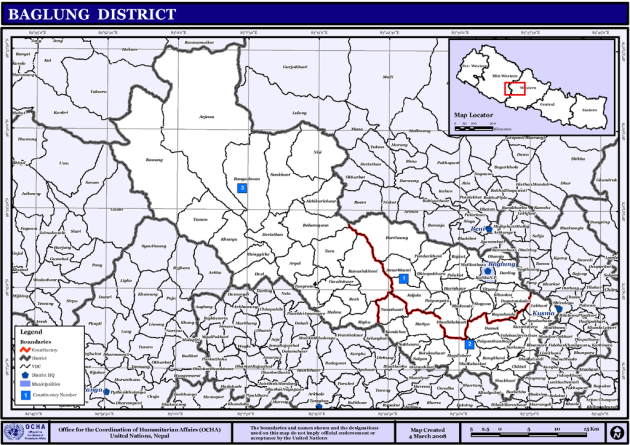 Baglung / June 18: Baglung district has been declared a fully literate district. The announcement was made after 97.57 per cent people from 15-60 years, out of the total population of the district, became literate. With this, the number of fully literate districts has reached 28.
At a programme here on Friday, Deputy Prime Minister and Cooperatives and Poverty Alleviation Minister Chitra Bahadur KC, Education Minister Girijamani Pokharel, lawmakers from Baglung district, officials of Education Ministry and political parties expressed their commitment for the continuity of campaign of declaring literate district.
With the announcement of Baglung as fully literate district, the district was also declared as the district ensuring free and compulsory basic education.
As per the report of the District Education Office, the population of illiterate people is only 2.34 per cent and only 0.31 children are out of school.
On the occasion, DPM KC said, "Baglung has been declared as fully literate district after hard work and effort. The remaining illiterate people should also be made literate."
Similarly, Education Minister Pokharel said that the government has been making preparation to declare Nepal as literate country within next year as 53 districts have completed criteria for the same. RSS