Karnali women receive cost-free uterine surgery
June 19, 2016 | 12:44 pm&nbsp&nbsp&nbsp&nbsp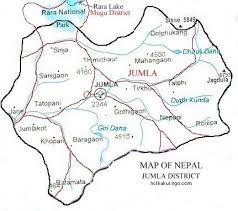 Jumla / June 19: As many as 21 women went through cost-free surgical operation of uterus provided by the Karnali Academy of Health Sciences here.
The Academy has been providing the surgical operation known as Subtotal hysterectomy for free since a month. The Academy had earlier set a goal of providing surgery to 30-32 women, according to Academy's Dr Naresh Thapa Magar.
Earlier we had run health camps in Handsinja, Jumlakot, Chumchaur and in the Academy premises, during which we found out many women were suffering from Uterine Prolapse, Dr Magar said. He added that the free service was being provided with support from the government.
The doctor further shared that the problem of Uterine Prolapse in women folks of Karnali resulted due to young age marriage, lack of nutritional diet, lack of appropriate prenatal care, trend to have more babies, excessive work load and the trend to give birth at home.
The cost free service will continue until November, according to the Academy. RSS