Will 25% increment in pay bring more efficiency to Civil Servants? (Commentary)
June 20, 2016 | 10:10 am&nbsp&nbsp&nbsp&nbsp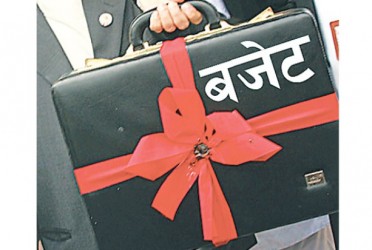 Kathmandu: The government recently hiked the salaries of civil servants by 25 percent, which brought happiness to them, but the question is whether the increased salary will bring efficiency in the civil servants.
Civil Servants are considered as 'a permanent government' in all countries and they play an important role in running the country but the situation is very different in Nepal. Most of the civil servants do not perform the duties assigned to them and the bureaucracy is considered as one of the most corrupt institutions. The main problem in Nepal is that bureaucracy is politicized and the bureaucrats are more accountable towards a particular political party rather than the people as there is no merit based evaluation system and there is no provision of hire and fire.
Most of the civil servants have been carrying the flag of a particular political party to get amnesty from wrongdoings and also to get transfers to various lucrative posts. In the words of civil servants, the lucrative places refer to those where there is possibility of making more money through corruption. One of my uncles is an Under Secretary in the government and he has been able to buy a house of more than one crore (10 million), buy three or four plots of land and admit his two children in an expensive boarding school and onwards to MBBS – from the money he earns from his job, which is around 50,000 after the latest increment. If you look at his income and expenditure there is a huge mismatch – this has become possible due to his various posts in lucrative places as he is very good in changing his color and being close with whichever political party in power.
This is just one example. Most of the civil servants have similar stories. It is a fact that they create problems to civilians who seek service but when you give some money they easily do the work which they earlier said was impossible. There are brokers everywhere near the government offices to work as a bridge between service receivers and service providers. These people are not there to support you but to bargain and manage the money for the work that requires to be done. Some efforts have been taken to avoid such anomalies but these efforts are yet to bear any results. For example, an online system was introduced in the Office of the Company Registrar but your file does not move ahead and get sanctioned unless and until you provide some bribe to each desk from where the file has to be passed. It starts from the support staff that takes the file to different departments and ends with the final authority that sanctions the file.
If CIAA properly investigates the property details of civil servants, more than 50 percent would not be able to establish their source of income. The problem will remain until and unless we start confronting the corrupt ones regardless of our relations with them, rather than praising them for the money they have earned through illegal means.
However, there are some bureaucrats who have been working as per their mandate and giving good service to people but they are in the minority and can't enforce their will. The bureaucrats are divided based on their political will and when attempts are made to take action against wrongdoers it gets political color and those without political backing face a tough task. Additionally, there are no merit-based incentives or motivation. You need to be hooked by politicians if you want to get promoted or get the position you deserve.
Former General Administration Minister Lal Babu Pandit took some good initiatives for the reform in bureaucracy but his actions did not continue when he stepped down from the government. Current General Administration Minister Rekha Sharma also tried to act fair but she is also promoting nepotism and favoritism from the back door. Although she is trying to present a clean image, officials at the General Administration Ministry informed that she is also involved in foul play for the transfer of civil servants.
Amidst these realities, the increment in the salary of the civil servants is a positive move but the question is whether the civil servants will increase their efficiency at par with their salary increment. The government should introduce merit-based award and punishment to bureaucrats, which will boost their morale. Whether the present salary is sufficient or not is a question for discussion but first they should prove that they deserve more by their actions, not words. If the civil servants increase their efficiency there is no harm in increasing their salaries, but it is yet to be seen how they react after increment in salaries has been given to them.
(Editor's Note: How do you find this article? Please send your comments to editor@nepalekhabar.com; editor.nepalekhabar@gmail.com. You can also send your positive articles/views to us; we will provide appropriate space to your views.)