Leaders press for addressing genuine demands of disgruntled parties
June 22, 2016 | 10:12 pm&nbsp&nbsp&nbsp&nbsp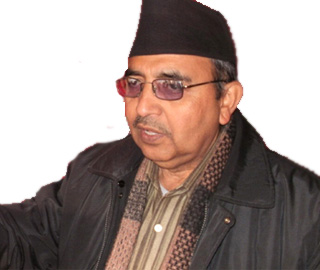 Kathmandu / June 22: Various leaders have pointed out the need to address genuine demands of the disgruntled parties so as to bring the new constitution into effect.
At a programme organized by Nepali Mukti Morcha, All-sides Conference Main Organizing Committee and BP Thought Academy here today, Deputy Prime Minister and Minister for Women, Children and Social Welfare CP Mainali said that a Commission should be made to address the issue of identity raised by the Federal Alliance.
DPM Mainali was of the opinion that the issue of ethnicity-based federalism was the bone of contention among the political parties which he claimed was raised being influenced by the Western forces.He clarified that the demand was not feasible.
Similarly, former Chairman of the Council of Ministers Khilaraj Regmi drew the attention of all the political parties that the constitution will not considered fully implemented unless the election of federal parliament, province and local bodies is held by mid-January, 2017.
Referencing the Article 196 of the new constitution for the same, he forewarned of the mayhem if the political parties try to dillydally on holding the elections at various level.
Likewise, Indian leader Bhagat Singh Koshiyari of Bharatiya Janata Party hinted a possibility for the leaders here to move ahead taking all sides in tandem as in India where its national statute has been amended over 100 times to incorporate the all-sided concerns.
Present on the occasion were Minister for Drinking Water and Sanitation Prem Bahadur Singh, Nepali Congress leader Kul Bahadur Gurung, CPN (UML) founding leader and Mukti Morcha coordinator Mohanchandra Adhikari and Rastriya Prajatantra Party leader Dr Prakash Chandra Lohani among others who univocally underscored the resolution of the differences with the dissenting Madhesh-centric political parties through talks.
BP Thought Academy will be submitting a memo to Prime Minister KP Sharma Oli, furnishing suggestions for the resolution of the political stalemate in the country. RSS