PHSC Chair Gurung takes oath of office
June 22, 2016 | 10:15 pm&nbsp&nbsp&nbsp&nbsp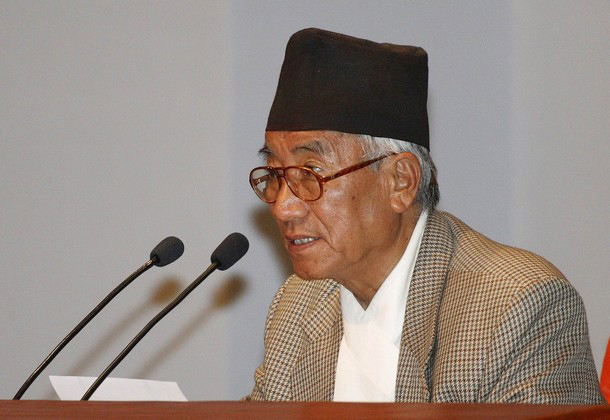 Kathmandu / June 22: Newly-elected Chairperson of the Parliamentary Hearing Special Committee Kul Bahadur Gurung has said the stalled parliamentary hearings for endorsing major appointments including that of justices would make a headway.
The PHSC meeting today unanimously elected lawmaker from main opposition party, Nepali Congress, as the chairperson of the Committee.
In absence of the formation of the PHSC, the parliamentary hearing for endorsing the appointments of the Supreme Court justices, ambassadors for different countries and commissioners for National Election Commission have not been conducted though the recommendations for the same were already made. Earlier too, leader Gurung was the chair of the Committee.
Taking oath of office and secrecy from Speaker Onsari Gharti Magar, Chairperson Gurung said, "I hope the recommendations provided by the government for different appointments are with the Speaker. Once the committee receives a notice, it would make public the timeline for lodging complaint against the nominees."
It was difficult to have the quorum met in the erstwhile 75-member hearing committee, he recounted his experience, adding that the 15-member is small and functional.
At the meeting of the Committee today, Ganeshman Gurung of the CPN-UML tabled a proposal to elect Gurung as the PHSC Chairperson while NC Chief Whip Chinkaji Shrestha seconded it. RSS