International conference on lightning begins
June 24, 2016 | 12:25 am&nbsp&nbsp&nbsp&nbsp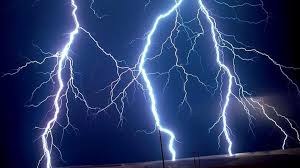 Kathmandu, June 23: An international conference began here today with the objective of minimizing the damage caused to human life and property by lightning and ways to avoid it.
More than 40 scientists and experts from India, Malaysia, Sri Lanka and host Nepal are taking part in the two-day conference on lightning. A total of 13 working papers covering various aspects of the natural calamity are being presented and discussed at the conference.
Inaugurating the conference organized by Lightning and Atmospheric Research Centre Nepal with support of Nepal Academy of Science and Technology, former Prime Minister Jhalanath Khanal gave assurance to ensure that the government takes to notice and implements the conclusion of the conference to minimize the natural calamity.
On the occasion, Head of the Centre Sriram Sharma said north-eastern areas of Jhapa, Morang and the Chure region are more vulnerable to lightning strikes and suggested that the new structures to be built in the ongoing post-quake reconstruction drive should be quake-resistant as well as lightning-resistant. RSS