Locals reconstruct Lomanthang palace
June 24, 2016 | 10:15 am&nbsp&nbsp&nbsp&nbsp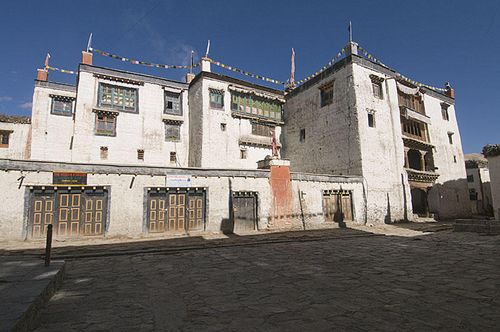 Mustang / June 24: The reconstruction of the Lomanthang Palace – which turned to be in decrepit condition after the last year's devastating earthquake – has begun. Lomanthang locals and German nationals have joined their hands to renovate the northern side of the palace.
The locals who awaited government budget for the renovation of the palace since long came together to renovate the deteriorating historical site themselves.
Locals put their efforts for the reconstruction of the palace by mobilizing their kind labour and local resources, said local leader Indra Dhara Bista.
Though the government assurances have come many times but no action has been carried out to that end. "Some German friends came up with generous heart to extend cooperation to the bid".
The earthquake had caused big cracks in the palace which was constructed in 15th century with use of special type of mud. RSS