Hamro Lahuur On being asked why we move abroad
June 25, 2016 | 2:13 pm&nbsp&nbsp&nbsp&nbsp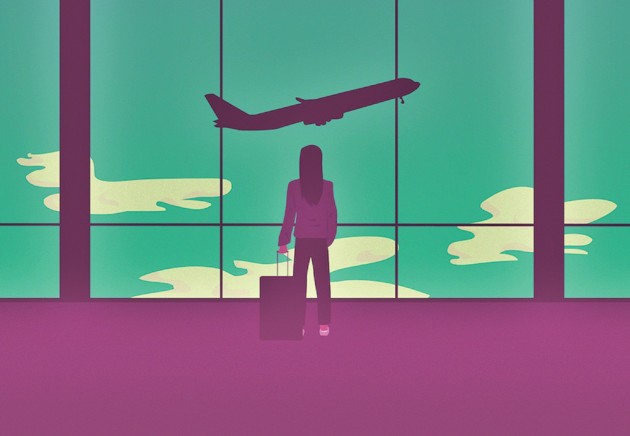 Sanjit Bhakta Pradhananga (Kathmandu) / June 25: We were born between two worlds. Screaming, kicking, dripping, streaked with the secrets of new born life. Naked. Clothed neither in daura, or denim jeans, or a proud topi to roof our impressionable minds. We were conceived half-way between the hollow pomposity of monarchy and the impunity of democracy on a violent night of riots and earthquakes. Between doctors in ambulances weaving through unnamed gallis, and ajees oiling us sleek by blazing primordial fires.
We were born between two worlds. Spoilt by the rod, we memorised both Devkota and Blake. And parroted Lhashain dreams by day and Tyger Tyger through the burning night. Only to regurgitate our silent confusion on the endless send-ups to final exams. We opened our eyes to a haze of smoke, of burning tyres and hippie joints and the earthen chillums of red-eyed saints—watching stoned at once the dying kites and fading myths, and the wobbly soar of crashing mountain flights.
…Begotten half-way between blind faith and the bottomless abyss that stares back with cold and vacant eyes. We, who were never taught god-speak, sat through endless pujas and sciatic pains wondering what the pot-bellied priest mediated in our names.
With Nike shoes, and Hardy boys and cricket balls, we were brainwashed in English-Medium schools the elaborate lies of who we are. The national bird we'd never seen. A national flower we'd never held. And the ornamented crowns of demi-gods five times more honourable than you or me. Or us combined. And multiplied several millions times over.
We were born, with a Shri, and a Shri, and a Shri, and a Shri and one more Sir before we could become the momentary kings of a shambolic Shangri-la ranked bottom on every index of the human totem pole. Half-way between agrarian bliss and post-modern anarchy. Between melting glaciers and frozen time. Between Indian gas, and Chinese dams, and Japanese roads, and Afghani hash. One foot soiled in a pot-hole, the other sprinting down the digital divide. Seduced at once by Cupid's arrow and Menaka's dance we have dreamt of forbidden dreams!
Us. The forsaken. With forked tongues and spoon-fed minds. Who knew every geometric theorem by rote but could not make a paper chaanga soar. Who recited Frost in a borrowed tone but could not bargain in the vernacular at the local store.
We, the lost. Wandering restless, the decaying streets imbued with ancient art, and nostalgic temples and futuristic neon topless bars. Where we smoked hand rubbed hash and Kalo-Padarthas and tethered at the brink of Regicide.
Wondering what really drives a man to kill his father.
And his mother.
And his sister.
And his brother.
And then himself.
On a pleasant summer Friday night.
Even if he were a king.
Even if he were a god.
With his Shri-Shri-Shri-Shri-Shri crown and his ra-ta-ta-ta-ta-ta-ta gun, and his entire family as target practice.
Even if he were blinded by some untold morbid love.
…We were born dripping of tiger blood! Shot by a Maharaja in the Chitwan wild. Its soul mounted in Delhi while Beijing slurped quietly on its exotic parts.
Somewhere between India's forced vasectomies and China's abandoned American girls, we multiplied and divided amid riots and earthquakes and tearless funerals on curfew-clamped nights.
Screaming, kicking, dripping— streaked with the secrets of newborn life.
Forced out with scalpels into fatherless wards. And patriarchal homes. And misogynistic lives. We were begotten between two worlds. So are you surprised that no sooner than that umbilical was nipped we ran mad into the setting sun, to that very last canyon at the end of the world? And flailing our hands in wild delight, jumped into the unknown abyss. Source: The Kathmandu Post