Bollywood copies Nepali film's plot
June 25, 2016 | 2:13 pm&nbsp&nbsp&nbsp&nbsp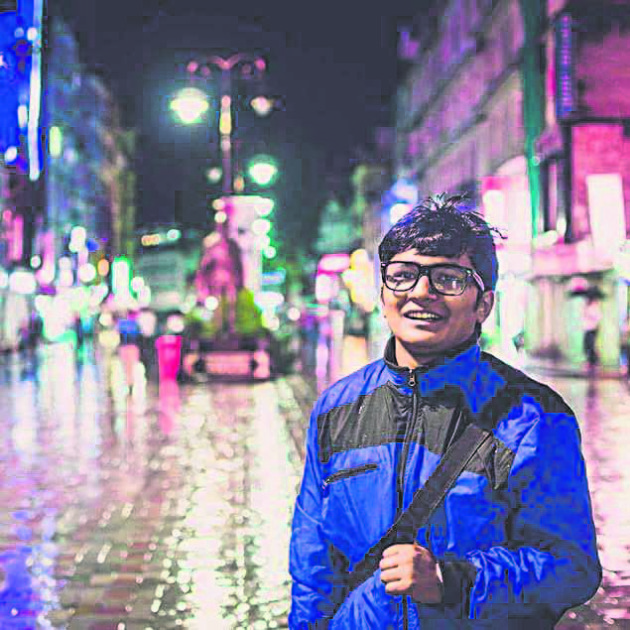 Kathmandu / June 24: Less than 24 hours since the release of Bollywood director Shirish Kunder's much hyped short psychological thriller 'Kriti' on YouTube, it has already crossed a million views.
Featuring Manoj Bajpayee, Radhika Apte and Neha Sharma, it garnered rave reviews until, much like the plot twist of the film, 24-year-old Nepali filmmaker Aneel Neupane expressed his concerns about the "similarities" between 'Kriti' and his film 'BOB' via a Facebook post. The plot of 'Kriti' has allegedly been stolen from his 'BOB,' which was uploaded on the video sharing site back on May 12 this year.
In his post, he writes: "My team at Jazz Productions and I worked super hard to make our latest release BOB. We gave our blood and sweat to this project. We had a super hard time finding anyone to fund this project, so we pleaded our friend Tejaswee Rajthala (Jazz Productions Australia) to invest and he did. But we were constrained by the budget limitation of Rs 50,000. It was not a lot to go on with, but I'm personally super grateful to the whole cast and crew for believing in the story, volunteering and making it possible to create this film in that limited budget. We had the film ready in October 2015. I had uploaded it on Vimeo as a private video to share it with close friends. You can see here (https://vimeo.com/145062291) that the video is 7 months old."
He goes on to explain how he was shocked to "find so many similarities" between the two films and how it's "just not fair" for some "rich dude from India" to get away with it. On a positive not, Neupane writes how "it's nice to know that a small rookie filmmaker from Nepal was able to inspire a big time director and actors in Bollywood" at a time when "it feels like most Nepali filmmakers just sit and watch of a couple Bollywood movies and mix the plot together to make one crappy Nepali film."
Neupane said, "If you look closely, they have even copied some frames and dialogues."
'BOB,' which is Neupane's fourth film, is very close to his heart. "This story is my own. I developed the story over time after countless discussions with my close friends. We just had over 3,000 views on YouTube until yesterday, but it made me happy because I was receiving lots of positive comments. I wouldn't have made a fuss about it if Kunder had just given me a small credit," he said.
Supporting Neupane's claim, many viewers from all over the world have expressed their solidarity. Many have been discussing the issue on social media under #KritiStoleBob. Neupane said he tried to reach Kunder on Thursday evening after watching 'Kriti,' but in vain. "I sent him a message on Facebook asking for an explanation, but haven't received a reply yet," he shared.
In the meantime, Kunder refuted the claim by tweeting: "To those comparing #Kriti with some short film released on May 12, 2016: #Kriti was shot in February, 2016. Hope this settles the matter." In another tweet, he added: "About their claims of a private Vimeo link shared with close friends on October 2015: I'm not even their friend. Let alone close friend."
Neupane also informed that he is in talks with lawyers. "They've assured me that I have a strong case and now I want to fight my battle legally. I was hesitant in the beginning to take this step because I assumed I can't do anything against such 'powerful' people, but then I decided that if I don't take a stand now, many others like me will be affected in the future." Source: http://www.myrepublica.com/news/857