Female journalists braving all odds to continue in the media profession (Commentary)
June 25, 2016 | 7:49 pm&nbsp&nbsp&nbsp&nbsp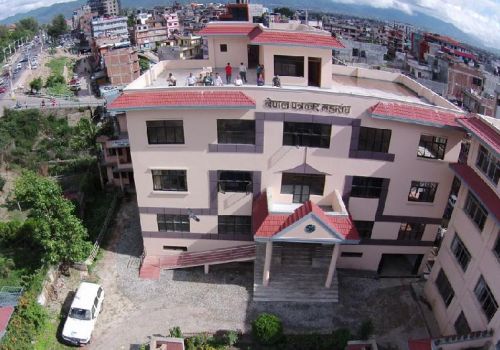 Pabitra Guragain / Kathmandu: She is a journalist from Jajarkot. She writes for a local daily newspaper. But she is rarely paid for her work. As a result, she is forced to also work simultaneously as a teacher at a private school for daily survival. However, as writing is her passion, she cannot keep herself away from the field of journalism.
This is the story of Tukamaya Gharti, who hails from a district in the mid-western Nepal and now in the proposed Province number six in the new federal setup. She was among the participants of a national gathering of women journalists held in the capital on July 17 and 18 and was sharing her experiences before the gathering. She is now 23-year-old and has a four-year-old son. As a mother, wife and daughter-in law, she has additional burden of family duties and responsibilities as majority of women in Nepal continue to be confined to household chores.
Despite her job as a teacher and the need to meet expectations at home of a traditional wife and daughter-in-law, Tukamaya seeks to appropriate time to go for news reporting. However, the media house where Tukamaya is associated does not find it necessary to pay for her work. This means that the media house does not respect her and exploits her labour.
Tukamaya is not sure whether she would be able to go with her dream of establishing herself in journalism as she fears that all adversities she is facing may force her to drop out. She is just an example of a large section of female journalists who wish to pursue career in journalism but are forced to end their aspirations in the midway for various reasons.
And, women have plenty of reasons that discourage them in this field. As they are biologically different to their male counterparts, they have some additional biological obligations too. One female journalist shared that during her menstruation period, she was asked to go on a field reporting of temple rituals. But she found it embarrassing as Hindu religion traditionally forbids women to visit a holy place like temple during the monthly cycle. Problems of female journalists like this which apparently seem 'minor' are genuine problems for the bearers and are always overlooked never considered by media houses, she said.
In view of Radha Chalise who has been in this field since 17 years, forced voluntary work, compulsion to work in odd hours, discrimination in payment just for being a female, no fixed office hours, no facility of leave, labour exploitation, lack of motivation, non cooperation from families, additional burden of households are obstacles for women who want to pursue career in journalism, which, she said eventually forces many to quit the profession.
Discrimination in remuneration, double burden, problem during travel especially in odd hours, physical and professional harassments are other factors that discourage female journalists to go on with their profession. So dropout rate of female journalist is always higher than male.
In most of media houses, female journalists are assigned for comparatively soft or less important beats and this is the reflection of Nepali society that still holds on to patriarchal beliefs and perceptions. Beats that seem challenging and investigation are given to male colleagues, the participants bemoaned. Female journalists are bearing the brunt of gender-based discrimination too.
Despite all challenges and hurdles, a good number of women are now onto journalism which was long considered as a profession reserved for men, with its own charm and glamour.
According to the data of Federation of Nepali Journalists (FNJ), out of its over 10,000 members female journalists cover around 17 per cent. This number must to go up, more and more and should be parallel to the number of men journalists as we are talking about the equitable society. The glorious history created by Sadhana Pradhan and Kamakhya Devi, editors of 'Mahila Magazine' 2008 and considered first female journalists of Nepal, needs to be taken to a new height.
The effective enforcement of the Working Journalists Act (WJA 1993) would be vital to address one of the major problems facing working journalists including female–nonpayment or under payment.
It may be noted that the Minimum Wages Fixation Committee formed under the WJA (second amendment) last year presented the Minimum Wages Revision Recommendation Report to the government. The report recommends Rs 19,500 minimum remuneration including other facilities for full time journalists working in big media houses and Rs 14,500 for those associated with small media houses.
The gathering organised by Nepal Press Union, Women Department demanded guarantee of physical safety and professional guarantee of female journalists, their dignified presence at workplace, opportunities for professional development and capacity enhancement, 33 per cent participation of women in every media, regular training for them and gender (women)-friendly media house.
The gathering also called on the government to monitor the status of the enforcement of recommendations of Committee which will come into force from the upcoming fiscal year, seeking three-month paid maternal leave for women journalists, transport facility during odd hours and parallel position as their male colleagues to retain them in the profession. RSS