Govt signs agreement with hospitals for health insurance
June 25, 2016 | 8:09 pm&nbsp&nbsp&nbsp&nbsp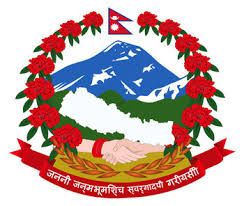 Kathmandu / June 25: The government has signed agreement with various hospitals for provision of treatment services at a concessional rate following the initiation of the health insurance policy by it.
The agreement incorporates provisions concerning providing health services to the patients for the fee as determined by the insurance policy, Executive Director of the Health Security Development Committee, Dr Guna Raj Lohani, said.
According to him, such agreements have been reached with 10 hospitals in the Kathmandu Valley.
The patients who have the membership of the health insurance can avail of treatment in big hospitals if treatment at the hospitals which are located near to their place and are convenient for them is not possible or if the physician advises for the same. However, if a patient wants to go to the big hospitals for treatment without the doctor's recommendation in spite of treatment is available at local hospitals or health centres, then that patient would be able to avail of only 50 per cent of the treatment service from the insurance programme.
The hospitals with which such agreement has been reached include Bir Hospital, the TU teaching Hospital, Maharajgunj, the Gangalal Heart Centre, Bansbari, the MMental Hospital, Patan, the Human Organ Transplant Centre, Bhaktapur, the Civil Service Hospital ,Min Bhawan, the Shukraraj Tropical and Communicable Disease Hospital and the Maternity Hospital, among others.
Executive Director Lohani said that such agreement would be reached soon with other hospitals in Kathmandu Valley and outside. RSS