Political parties should come together to implement constitution: Former President Yadav
June 25, 2016 | 8:10 pm&nbsp&nbsp&nbsp&nbsp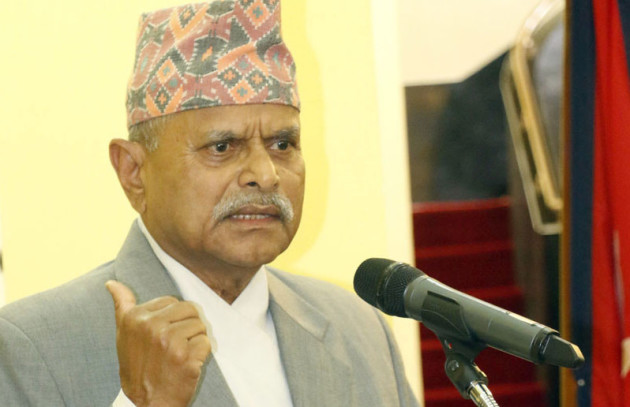 Kathmandu / June 25: Former President Dr Ram Baran Yadav has stressed the need for political parties to stand together to implement the constitution.
Speaking at a programme organised by 'Tarakeshwor News.Com' to honour those children who got through the School Leaving Certificate examinations in the Capital on Saturday, he said that unity among major political parties is a must to implement the constitution promulgated with the sacrifices and labour of people.
"We have become successful to bring the constitution that has accommodated all, through big sacrifices of people. Political parties should unite to implement it properly while accommodating the Mountain, Hill and Tarai," he said.
Likewise, former Vice Chancellor of the Tribhuvan University Kedar Bhakta Mathema urged the news portal to play an important role in education.
On the occasion, students who passed the SLC test from secondary schools within the Tarakeshwor Municipality were honoured. RSS