Flights to and from Lukla and Faplu Airports obstructed since June 15
June 26, 2016 | 12:54 pm&nbsp&nbsp&nbsp&nbsp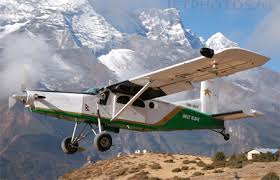 Solukhumbu / June 26: Over 200 tourists have been left stranded at Lukla in the district since the past few days as thick fog has affected visibility for aircraft flying to and from the Tenzing Hillary Airport.
As a result, the tourists have been compelled to stay at Lukla, with no other feasible options available. Some of the tourists were particularly worried as they have booked air ticket to return home. And it is likely that many would miss their flights.
Some of the visitors are returning to their destination by travelling by foot for three days to Salleri and taking a bus from there to Kathmandu. Flights remain obstructed since June 15.
It may be noted that flights to and from the district headquarters based Faplu Airport has also been obstructed since the same date. RSS