NRA to conduct resurvey for accurate data
June 26, 2016 | 7:47 pm&nbsp&nbsp&nbsp&nbsp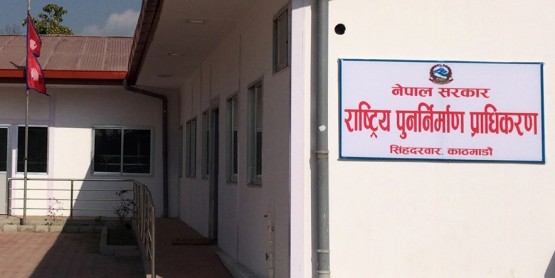 Kathmandu / June 26: The National Reconstruction Authority (NRA) has decided to conduct a survey again for details of the quake survivors aimed at providing relief to the genuine survivors.
In today' meeting of the State Affairs Committee under the Legislature-Parliament, NRA CEO Sushil Gyawali committed for the same. He reiterated to expedite the reconstruction projects in worst-quake-hit districts very soon.
The NRA so far has signed agreement for the house reconstruction grant with 5,800 households of the 533,454 families who lost their houses due to last year quake.
NRA has urged the lawmakers to monitor the reconstruction projects and suggest the NRA in this connection.
Similarly, on the occasion, lawmakers urged the NRA to expedite the reconstruction projects saying the process was sluggish and survivors are facing several problems in the rainy season. RSS