Dr KC warns of another hunger-strike; demands impeaching CIAA Chief Karki
June 26, 2016 | 9:09 pm&nbsp&nbsp&nbsp&nbsp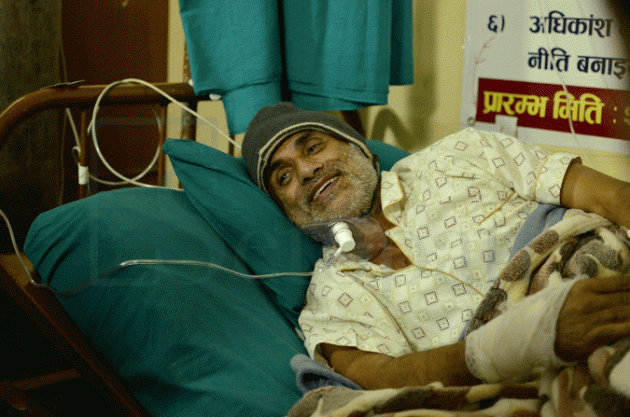 Kathmandu / June 26: Dr Govinda KC, who has already staged hunger-strikes several times, calling for a reform in the medical education sector, has warned of staging another similar protest if his fresh demands were not met.
In a press conference organized at the Tribhuvan University Teaching Hospital (TUTH) on Sunday, Dr KC announced of his fast-unto-death from July if his demands went unheeded.
Among the demands he made are- the establishment of government-run medical college in each province, halt on conferring affiliation to additional medical colleges, dental schools and nursing colleges for the next 10 years and stopping of the renewal of letter of interests, and among other others.
The impeachment against Chief Commissioner at the Commission for the Investigation of the Abuse of Authority (CIAA) Lokman Singh Karki is another demand set by Dr KC. He demanded impeaching Karki claiming that CIAA Chief Karki interfered with the entrance exam of the Kathmandu University, compelled the dedicated staffs in the medical institutions to resign by blackmailing them and manipulating the admissions on the merit basis in the medical schools.
Dr KC has given ultimatum to government until July 20 for the address of his demands. RSS