International Day in Support of Victims of Torture marked
June 26, 2016 | 9:10 pm&nbsp&nbsp&nbsp&nbsp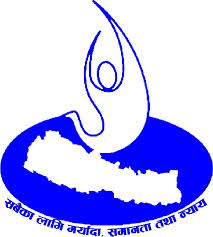 Kathmandu / June 26: Minister for Home Affairs Shakti Bahadur Basnet has pledged to make all government mechanism active to eliminate all forms of tortures.
Addressing a programme organised by the National Human Rights Commission marking the International Day in Support of Victims of Torture (June 26) here Sunday, Minister Basnet underlined the need of creating torture-free atmosphere with the use of technology. He was of the view of transforming prisons into 'correction home'.
NHRC Chairman Anup Raj Sharma said expected reforms are awaited in the condition of detainees and inmates as victims of torture are denied justice.
The bill related to the Control of Acts of Torture or Inhuman or Degrading Treatment has already been passed by the Legislature-Parliament and such practices are still prevalent in police custody.
Corporal punishment at schools is still in practice and the absence of anti-torture law in Nepal has drawn the concerns of the United Nations, the NHRC said.
NHRC Member Sudip Pathak said though Nepal expressed commitments to eradicating torture in the international forum, commitments were yet to be fully implemented.
The NHRC on this occasion has appealed to all the authorities concerned for help and cooperation in its efforts to eradicate the practice of torture by formulating a law against this and establish the country as 'no torture zone'. RSS