GRR donates educational materials to school
June 27, 2016 | 10:20 am&nbsp&nbsp&nbsp&nbsp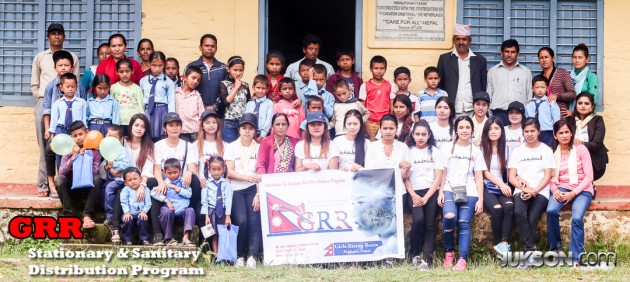 Pokhara / June 27: The Girls Rising Room (GRR) has donated Rs 50,000 worth of educational materials including cleaning equipments to the Bal Vidhyashram Secondary School based at Kiriyapani of Nirmal Pokhari – 1.
GRR, which is involved in various social activities and with a 'facebook page', donated the educational materials for the school's educational gradation and items needed for sanitation, said GRR Programme Coordinator, Nisha Panthi.
School's Principal, Shanta Dhakal, in acknowledgement of the assistance, shared her confidence that the materials received from GRR will become handy for the school.
The School's Management Board Chairman, Nandalal Baral, said the assistance has provided added motivation to the school's teachers and students. RSS