Energy Secretary-level meeting kicks off in New Delhi
June 27, 2016 | 10:17 pm&nbsp&nbsp&nbsp&nbsp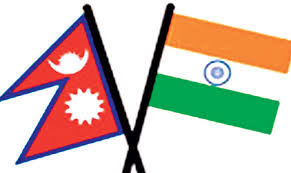 Kathmandu / June 27: The Energy Secretary level meeting has kicked off in Indian capital city, New Delhi, from Monday to review the status of implementation Nepal-India Power Trade Agreement (PTA) and recommend rooms for its improvements.
According to the Energy Ministry, the main agenda of the bilateral meeting is to have discussion on the removal of obstructions surfaced in PTA implementation and expending construction and improvement of inter-country transmission line.
Assistant Spokesperson at Ministry of Energy Gokarna Raj Pantha shared that the secretary and joint secretary level meeting has begun to take stock the bilateral agreements and their implementations.
A high-level delegation including Energy Secretary Suman Prasad Sharma, joint Secretary Dinesh Ghimire and Director-General of Department of Power Development are representing Nepali side while Secretary and officials of Ministry of Energy and Water Resource are taking part on behalf of Indian side.
The Nepal-India inter-country transmission line will feature as a dominant matter of discussion in the meeting. A discussion has started regarding the construction of New Butwal Gorakhpur inter-country transmission line, shared the Ministry of Energy.
Another agenda to be dwelt on will be to import additional 120 MW power from Dhalkebar-Mujafafur inter-country transmission line through which 80 MW is being import now. Likewise, the secretary-level meeting will also discuss the import of additional50 MW each through Kushaha-Kataiya and Razaul-Parwanipur double circuit transmission line.
The meeting is also said to delve on the issues of Nepal India Integrated Transmission Line Master Plan and the rechnical reports prepared by the teams of both the countries.
Nepal and India had signed the PTA on 21 October 2014 while 80 MW power has been imported through Dhalkebar-Mujafafur inter-country transmission line since February 2016. RSS