Govt team arrives in Mustang for mine research
June 28, 2016 | 10:20 pm&nbsp&nbsp&nbsp&nbsp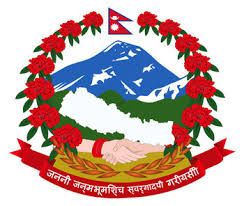 Mustang / June 28: A government team arrived in Mustang on Monday to carry out a study on possible fuel and salt mines.
The 22-member team headed by Industry Minister, Som Prasad Pandey, includes representatives from the Department of Mines and Geology, domestic and small industries as well as technicians.
The team will carry out a comprehensive study on the possibility of petroleum products' mines in Muktinath area.
Mines and Geology Department Chief, Rajan Poudel, who is with the visiting team, took note of the possibility of natural gas as being the source of uninterrupted fire burning over the water at famous Muktinath temple. "Looking at the situation it seems excavation will not be easy, the government is making a special effort," he said.
The fire seems to be burning incessantly over the underground Kag river located within the main temple premises of Muktinath and the smell of petroleum product can be noticed to some extent, locals say.
The team will also head to a rock salt mine at Tetang locality of Chunsang VDC after Muktinath. A salt deposit has gone useless for years due to lack of excavation in the area.
According to Poudel, the government team will also study uranium found in Lomanthang area and coal mine in Thani village of Jomsom. The uranium trove is said to be available at an area in Lomanthang which is 10 km long and three km wide.
Minister Pandey said the process will be expedited for excavation once the onsite study on all of these subjects is held. RSS