INSEC, Bhaktapur receives 120 cases of human rights violation in six months
June 29, 2016 | 10:35 am&nbsp&nbsp&nbsp&nbsp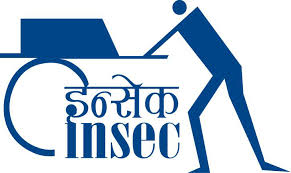 Bhaktapur / June 29: The Bhaktapur branch of the Informal Sector Service Centre (INSEC) Nepal has received a total of 120 incidents of human rights violation in the past six months.
The data made public at a press conference in Bhaktapur on Tuesday said that of the incidents, three are related to murder while five women and three children were raped.
Likewise, six children and a woman have become victims of attempted rape.
Two cases belong to polygamy while a woman has become victim of trafficking. Similarly, 96 cases are related to domestic violence.
Meanwhile speaking at the programme, Deputy Superintendent of Police Shekhar Khanal said that awareness of human rights among people was increasing lately as the number of incidents of human rights violation being filed were increasing.
Also on the occasion, chief of the Women Development Office, Bhaktapur Lila Ghimire, however, said that many cases of human rights violation go unreported for want of awareness. RSS