Nepal-Japan Bilateral Consultation Meeting concludes, stressing on furthering cooperation
June 29, 2016 | 10:26 pm&nbsp&nbsp&nbsp&nbsp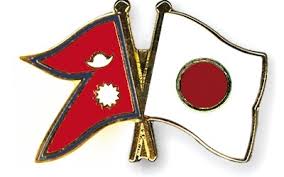 Kathmandu / June 29: The Nepal-Japan Bilateral Consultation Meeting participated by the high officials of the Ministries of Foreign Affairs of both countries has concluded here today.
"In the consultation meeting Japan has expressed its readiness to continue extending cooperation to Nepal in her socio-economic developments by supporting development priorities and paths taken by the Government of Nepal," said Mr Jhabindra Aryal, Joint Secretary and head of the North East Asia Division at the Ministry of Foreign Affairs, who led the Nepalese delegation in the meeting.
He said the Nepalese side appreciated the willingness of Japan to assist Nepal in its efforts towards creating a prosperous society.
During the meeting, both sides discussed the issues of mutual interests and common concerns on Nepal-Japan relations and reviewed matters of bilateral cooperation such as Japanese cooperation in the overall socio-economic development of Nepal, focused cooperation on post disaster reconstruction and rebuilding and celebration of the 60th anniversary of the establishment of the diplomatic relations and promoting mutual cooperation at regional and global levels, among others.
The two Foreign Ministries started to hold regular bilateral consultation meeting since last year to review the status of bilateral relations and mutual cooperation in forward looking manner. The first meeting was held in Tokyo last year.
Aryal led the Nepalese delegation and his counterpart Mr Nashida Kazuya, Director-General, Southeast and Southwest Asian Affairs Department of the Ministry of Foreign Affairs of Japan led Japanese delegation during the consultation meeting.
The Nepalese delegation comprised of senior officials of different Ministries and agencies as well as the officials of the Ministry of Foreign Affairs.
Mr Nashida led an 8 member Japanese delegation including Mr Masashi Ogawa, Ambassador of Japan to Nepal and other higher officials of the Ministry of Foreign Affairs of Japan and the Embassy of Japan in Kathmandu. RSS