Open University Bill endorsed
June 30, 2016 | 10:18 pm&nbsp&nbsp&nbsp&nbsp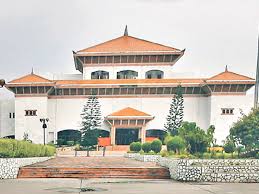 Kathmandu / June 30: The meeting of the Legislature-Parliament today passed with majority the Nepal Open University Bill-2072 BS.
With the approval of the bill, it will help ensuring higher education access to all as such modality was in discussion for a decade.
In the meeting, lawmakers Ganesh Man Pun, Kamal Prasad Pangeni, Ram Hari Subedi, Banshidhar Mishra, Janakraj Joshi, Nisha Kumari Sa and, Prem Suwal opined for developing the information and technology at the remote areas to run such university as such requirements were essential.
The concept of the Open University was developed aimed at producing skilled manpower basically targeting to those who are unable to regularly attend the classes.
Similarly, in the meeting Education Minister Giriraj Mani Pokharel had responded the various queries raised by the lawmakers regarding the bill. RSS