Witnesses lift van to rescue man pinned during crash in China
November 5, 2016 | 1:32 pm&nbsp&nbsp&nbsp&nbsp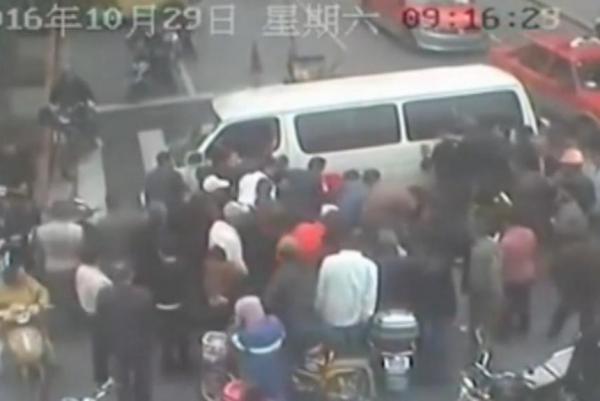 Nov. 05: A group of witnesses banded together in China to lift a van that had backed up over a man, trapping him beneath the vehicle.
The video, recorded Saturday, shows the white van reversing into a Shanghai street, rolling onto a man riding behind it on a motor scooter.
The footage shows more than a dozen people run to the van and lift it off of the man.
The man is expected to recover from his injuries. Upi.com