Nawalparasi's second largest hospital set to start service
November 7, 2016 | 9:39 am&nbsp&nbsp&nbsp&nbsp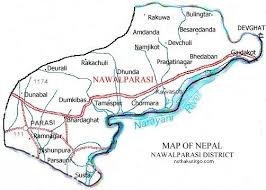 Nawalparasi, Nov 7: The Chisapani Hospital – the second largest in Nawalparasi – has completed all preparations for launching its services.
The hospital is set to start regular medical service from November 9 for which all necessary preparations have been completed, Hospital Development Committee said.
The Council of Ministers on October 9, 2015 had taken the decision to establish the Chisapani Hospital following which it was registered on July 20, 2016.
At a press conference on Sunday, Hospital Development Committee Chairman, Sher Bahadur Acharya, said the hospital has rented a building to run its services at the initial phase. The hospital is expected to provide services to locals of Daunne Bari highway area, 14 VDCs of Nawalparasi and Indian villagers across the border.
District Health Chief, Arun Kumar Mahato, said the hospital will act as a referral centre for health institutes in Daunne Bari.
The hospital will provide OPD and 20 other essential services with current capacity of 15 beds and three doctors. It has official status for 19 medical personnel. RSS