The Path towards Positivism Continues (Special Editorial)
November 8, 2016 | 9:32 am&nbsp&nbsp&nbsp&nbsp
Dear Readers and Well Wishers,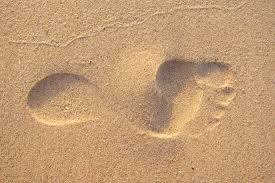 We have stepped one step in our journey. The journey started almost at the same time the Constituent Assembly promulgated the new constitution fulfilling the almost six decade long dream of the Nepali people. We have started test operation from August 2015 and formally launched the news portal from 08 November 2015.
We decided to start this news portal when the domains of news portal were already crowded and it did not seem very wise to add just another news portal. However, while doing market research we realized that almost all the media were prioritizing only negative news and statements of leaders without analyzing whether such statements had any relevancy. We had strong belief that someone has to take the initiative of disseminating positive information in the society and we decided to take the lead.
We are a team of journalists who, earlier worked in mainstream media and online portals but left it as we could not change the trend of disseminating negative information due to corporate interests. We were involved in conducting research and study in different aspects of society and looked closely into the media scenario of the country. After observing the Nepali media scenario from outside as a reader or viewer for some years, we again teamed up and started this venture with the objective of providing only positive information in the society. Journalism is not our full time job; this is our contribution to the society, as we are not running for cheap popularity or spreading propaganda.
We are aware that the road we have chosen is not very easy as the society also runs after negative, current and breaking news. However, we are firm in our journey. We are not running for providing breaking news, rather we are committed towards bringing grass-root level news. Rather than posting negative or sensational news for attracting more viewers, we are organizing a series of interaction and discussion on the issues published in our portal. For us, a farmer getting an agricultural award is as big news as the news of a Minister inaugurating a conference and giving long speech about the political situation of the country or praising his/her party for promulgating the new constitution.
Despite our expectation that the country will move towards peace and stability after the promulgation of the new constitution, Nepal faced numerous challenges like the long blockade of India and the power game of the political parties. We continue to caution the respective sides about the consequences and raise the issue of the general public. From the very beginning, we were clear that we will give more space to innovative ideas rather than running for breaking news.
We have faced a lot of political uncertainty and turmoil resulting in many people becoming frustrated. Being frustrated with the situation of the country, many productive youths have been forced to migrate abroad. We want to work as a bridge between hundreds of thousands of Nepalis who love the country and want to do something for the sake of the motherland but have not been able to do so due to various factors. We want to raise the issue of foreign employment so that Nepali youths will be able to have decent foreign employment. Similarly, we want to create the environment where people respect work and not categorize the work as good/bad or high/low. We continue to publish news and articles in this regard and also discuss these issues through different forums.
We are very new and we have just covered a step in our long journey but we are thankful to all experts who managed their time to share their ideas and also to interact with us. Many of our well-wishers have express concern about sustainability of our news portal as we have not posted any advertisements, but we are committed that we will continue our journey as the news portal is not the means for our bread and butter. We have started this journey with the objective of making some positive contribution in the society. We do not accept various terms and condition of advertisers for getting advertisements. However, we do believe that it will be worthy to make the news portal sustainable and we are discussing with different well-wishers for raising funds for the operation. Similarly, we do believe that different well-wishers will support us without any conditions for the sake of positive change in the society. We believe that people will judge our work and join hands for the sake of positive change in the society rather than just making lip service.
We plan to form an advisory committee which can critically evaluate our work and provide constructive feedback for moving towards our mission. Similarly, we are working to incorporate more multi-media content in the site. We will be coming with innovative approach and with fresh and intellectual content in the days to come. We are committed to be the vehicle for positive change in the society.
Sincerely,
The Nepalekhabar Editorial Team