Foreign investment essential for economic prosperity: Experts
November 9, 2016 | 9:43 pm&nbsp&nbsp&nbsp&nbsp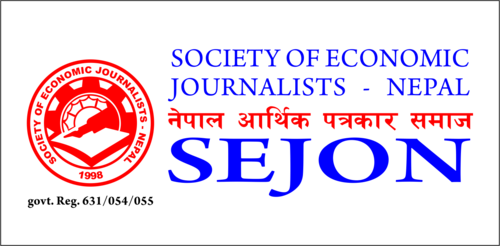 Kathmandu, Nov 9: Various speakers at a programme have underscored the need that government created an atmosphere conducive to foreign investment for the economic prosperity.
The speakers at an interaction organized by the Society of Economic Journalists Nepal (SEJON) on 'Foreign Direct Investment in Nepal' here Wednesday, they also suggested the policy reforms to attract foreign investment in the country.
Former finance ministers Surendra Pande and Barsha Man Pun said as the political mission has been accomplished in country it was now the turn for the economic progress.
Former Vice-Chairman of the National Planning Commission Dr Shankar Sharma said policy reforms, development of infrastructures and conducive atmosphere were the prerequisite for increasing investment from abroad.
Director General at Department of Industry, Maheshwor Neupane, said although the foreign investment was satisfactory, the recent times have seen slight decline. Legal hurdles were behind the decline, he argued.
Former Finance Secretary Rameshwor Khanal commented that political instability was behind the decreasing foreign investment in the country.
However, Minister for Industry Navindra Raj Joshi said the government was committed to bringing in foreign investment. Even the promotion of cottage and small industries was government's priority.
Similarly, Joint Secretary at the Ministry of Industry Yam Kumari Khatiwada pointed out the hassles in the ministries and industrial management act as the hindrances to the promotion of foreign direct investment. RSS