Fourth national conference on safe motherhood kicks off
November 14, 2016 | 2:24 am&nbsp&nbsp&nbsp&nbsp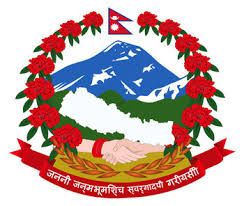 Kathmandu / Nov 13: Health workers from 70 districts across the country have gathered in Kathmandu to discuss the issues relating women's reproductive health.
They would hold discussion on how to take care of pregnant and postnatal women and infant during disaster. It is the three-day fourth national conference on safe motherhood organized jointly by the Health Ministry, Family Health Division and Safe Motherhood Network Federation of Nepal (SMNF), to discuss such issues which are pressing health concerns in the country. The conference kicked off on Sunday.
Inaugurating the conference, Deputy Prime Minister and Minister for Home Affairs, Bimalendra Nidhi, admitted that some places of the country still lacked birthing centres, while some existing centres were inaccessible.
DPM Nidhi said, "Time has come to carryout additional programmes for safe motherhood as there will be positive energy in development of family, society and nation once women's health is bettered."
He also pointed out the need of ensuring delivery materials by imparting training on safe delivery at those places lacking birthing centres.
Division Director Dr RP Bichchha said that the Division had been launching programmes related to safe motherhood for two decades by collaborating with SMNF. The conference is organised every five year.
Founder Chairperson of SMNF and Nepali Congress lawmaker, Dr Arju Deuba, said that the conference would focus on lessons learned after the earthquake as different problems related to the care of pregnant and postnatal women and infant surfaced during earthquake.
Deuba said, "We will hold discussion on policies related to safe abortion, to infant, and uterine prolapse programme, among others."
On the occasion, 10 government hospitals of Kathmandu as well as district hospitals of 14 quake –hit districts were honoured for their remarkable contribution during the earthquake.
Public health nurses of 70 districts, representatives of government, representatives of NGOs working in the rural area, members of Women, Children, Senior Citizen and Social Welfare under Legislature-Parliament, women rights activists, among others have been participating in the conference. RSS