Dr KC starts 10th hunger strike protesting appointment of Dean of IoM
November 14, 2016 | 2:24 am&nbsp&nbsp&nbsp&nbsp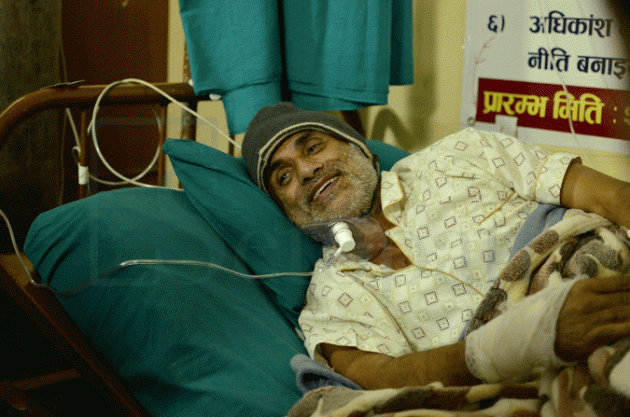 Kathmandu / Nov 13: In yet another bout of social crusade against the anomalies and aberrations prevailing in the medical education sector, Dr Govinda KC has started the 10th fast-unto-death protest from Sunday.
The senior orthopedic surgeon at the TU Teaching Hospital (TuTH) is staging his protest at the Teaching Hospital, Maharajgung, in the capital city, disagreeing with the appointment of a new Dean in the Institute of Medicine (IOM).
The 59-year old bachelor medico protested the appointment of Prof Dr Keshav Prasad Singh in the position lying vacant for nine months, stating that the appointment was not made on the basis of seniority.
Earlier on Saturday, Dr KC, issuing a press statement, had pressed for the Dean's appointment by 2 pm on Sunday.
The Dean Search Committee had recommended Prof Dr Jagadish Prasad Agrawal, Prof Dr Jyoti Singh and Prof Dr Singh for the post.
Protesting Dr KC told that he disagreed to the appointment of Dr Singh as the IoM Dean as the decision did not comply with the system of seniority. To go by the seniority, he deems Dr Agrawal qualified for the position.
On the occasion, Dr KC reiterated his demands among which include endorsement of the Medical Education Act through parliament, incorporating the amendment suggestions as well as endorsement of the Mathema Report and implementation of the past-agreements. RSS