DoA relaxes ban on construction of houses around Gorkha Palace
November 14, 2016 | 9:20 pm&nbsp&nbsp&nbsp&nbsp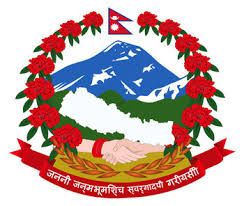 Gorkha / Nov 14: After 27 year, the Department of Archaeology has relaxed some of the provisions related to the construction of the houses around lower and upper part of the historical Gorkha Durbar in Gorkha.
The ban had restricted the locals to build houses within the 200 yards of the Palace and keep their houses built in this area as collateral in the banks.
Publishing a notice in the Nepal Gazette on November 8, the Department lifted the ban related to the Gorkha Palace, according to Director General at the Department of Archaeology, Bhesh Narayan Dahal.
The gazette states, "The notice on the declaration of restricted area around the Gorkha Palace published on the Part 3 of Nepal Gazette Volume 39, No 6 on May 22, 1989 has been scrapped effective from November 8, 2016."
Locals from Thulo Aagan, Padeli among other places had been facing problems due to the restriction for neither could they construct new houses in this area nor could they take loan from the banks by keeping their already built houses as collateral. RSS