Industry Ministry to create jobs for 50,000 youths
November 14, 2016 | 9:39 pm&nbsp&nbsp&nbsp&nbsp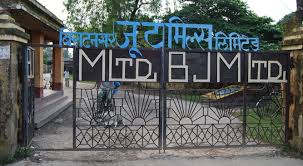 Kathmandu / Nov 14: The Industry Ministry has said that it would generate fresh employment opportunities for 50,000 youths and women through skill transfer and entrepreneurship promotion.
Sharing information about the plan of action to that end, Minister for Industry Nabindra Raj Joshi said 11,450 youths would be prepared for employment within six months.
Minister Joshi had made public the plan of action on last September 11 after he assumed the office.
Organizing a press conference today to share progress on the implementation of the action plan, the Ministry said that the achievements made so far are satisfactory.
Noting that the country's environment has become conducive to the flow of domestic and foreign investment of late, Minister Joshi disclosed that an International Investors Conference is to be organized on March 2-3, 2017 in Nepal.
The Ministry has made remarkable progress on developing policy, legal and procedural frameworks, development and promotion of small and cottage industry and setup and expansion of industrial zone and Special Economic Zone, among others.
Minister Joshi also shared that efforts are underway to open up the public industries that have remained shut for long, "The industries would be operated under Public Private Partnership model in a way that would not inflict burden on the government", Minister Joshi added. RSS