Nepal Footvolley Association registered; CAN elections within six months
November 15, 2016 | 9:42 pm&nbsp&nbsp&nbsp&nbsp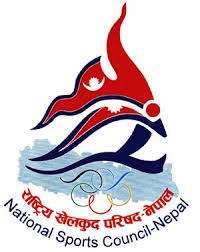 Kathmandu / Nov 15: A new association, Nepal Footvolley Association, has been registered in National Sports Council on Tuesday.
Manish Joshi is the chairman of the Footvolley Association where Damodar Aryal, Raju Bikram Thapa and Ambika Sharma Lamichhane are vice-chairpersons.
Similarly, Damodar Bhattarai, Prem Poudel and Ramesh Napit are general secretary, secretary and treasurer of the Association respectively. Deepak Raj Joshi, Rajaram Budhathoki, Kumar Basnet, Madhav Tripathi, Deepak Kumar KC, Purnima Shrestha, Laxmi Karki, Hari Krishna Maharjan and Basu Karki are the members.
The headquarters of the Association is in Brazil. The Association has already participated in Asian Footvolley Championship held in Thailand and organised South Asian Friendship Footvolley Championship in Nepal before its registration in NSC. It is the 170th association in the NSC.
CAN elections within six months
Meanwhile, former Chair of Cricket Association of Nepal (CAN) Binaya Raj Pandey and businessman Basant Chaudhary have been appointed coordinators in the advisory committee formed to resolve the problem facing Nepali cricket sector.
The two coordinators were designated by a meeting on Tuesday held in presence of International Cricket Council (ICC) delegates including ICC member Imran Kwaja and financial manager Amar Sheikh. Likewise, former national team captain Pawan Agrawal has been appointed the member-secretary while National Sports Council press coordinator has been nominated the spokesperson for the Committee. Joint-secretary at the Ministry of Youth and Sports Chudamani Koirala and former acting Chair of CAN Dipak Koirala are members.
As per the agreement reached between ICC and the advisory committee, the official elections for a new leadership of cricket management is Nepal will be held by coming July. The name of the parent body is yet to be decided though. It could be continued as CAN or Nepal Cricket Board or something else, said newly appointed spokesperson Rohit Dahal.
The advisory committee was formed last October in the presence of ICC representatives. It can now work independently. RSS