Bear cub attempts to use playground swing in Siberian town
November 19, 2016 | 8:04 pm&nbsp&nbsp&nbsp&nbsp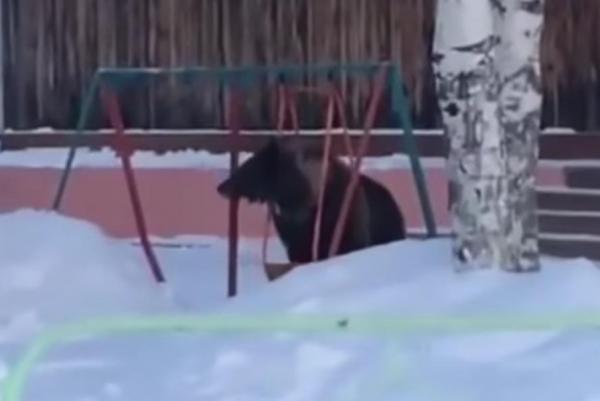 Nov. 19: A resident of a Siberian town captured video of a brown bear cub attempting to mount a swing at a snowy playground.
The video, recorded at a playground in Kolpashevo, shows the large cub attempting to mount the swing, but finding it difficult due to its size and the movements of the seat.
Sergey Yelnikov, a ranger for the Kolpashevo region, said the bear was part of a circus group giving a performance in the area. He said the bear was under the supervision of a handler, although the handler was not visible in the video.
"You can see a collar on the bear. I had a call from locals who saw the bear trying to get on a swing next to the club. We found later that the bear cub was on a walk with its handler," the Siberian Times quoted Yelnikov as saying. "Since the cub was looked after by the circus staff, I doubt it was dangerous. I would have however queried its handlers for taking the animal into such a busy place, but this is not for rangers to ask such questions." Upi.com