News anchor's attempt to draw a cannon goes phallically wrong
November 19, 2016 | 8:05 pm&nbsp&nbsp&nbsp&nbsp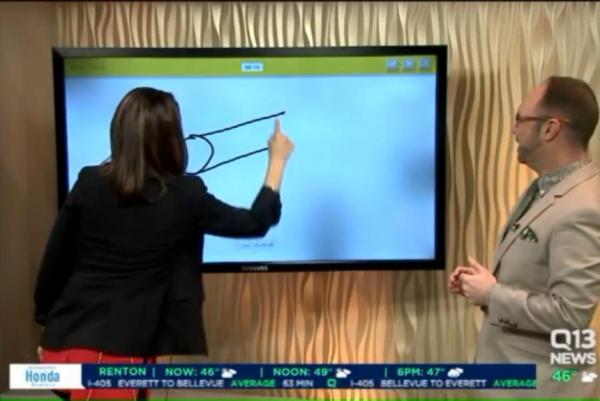 Nov. 19: A Seattle news anchor is going viral after her attempt at drawing a cannon during a game demonstration resulted in a far more suggestive image.
Kaci Aitchison took a turn playing Google's Quick Draw Wednesday morning during a KCPQ-TV news broadcast and the game called on her to draw a cannon on a touchscreen that the system's artificial intelligence could recognize.
It quickly became apparent that the attempt had gone awry when Aitchison and her co-anchors burst into laughter at her phallic doodle.
Aitchison, embarrassed, attempted to cover the screen while her colleagues attempted to regain their composure.
The anchor moved on to drawing a truck and other objects, but the broadcast was already off the rails.
"I'm pretty sure that's the best television I've ever been part of," KCPQ Director of Digital Strategy Travis Mayfield says at the end of the clip, which went viral. Upi.com