Sub Metropolis blacklists evasive taxpayers
November 20, 2016 | 1:16 pm&nbsp&nbsp&nbsp&nbsp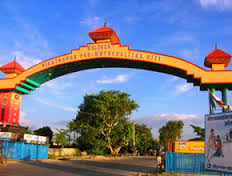 Morang / Nov 20: The Biratnagar Sub Metropolitan City has expedited the process for taking legal action against taxpayers resisting the due submission of land value and property tax.
The amount of tax payment the industrialists and entrepreneurs are evading has crossed Rs 20 million prompting the sub metropolis to blacklist those yet to cough up tax.
Biratnagar Sub Metropolis Executive Officer, Deepak Koirala, said the entrepreneur were repeatedly asked to submit the due payment, but they have been neglecting the call.
The blacklisted taxpayers will be barred from seeking any recommendation from the municipality while their assets at the Land Reform Office will be put on freeze. RSS