Minister Poudel assures of increased investment in technical education
November 20, 2016 | 1:16 pm&nbsp&nbsp&nbsp&nbsp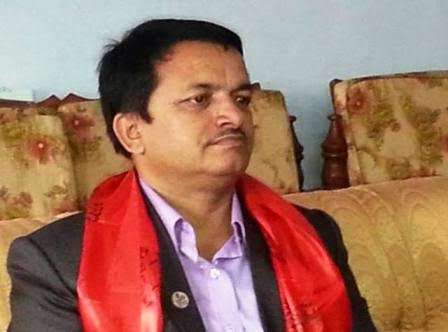 Chitwan / Nov 20: Minister for Education, Dhaniram Poudel, today said the government would increase investment in the technical education.
At a felicitation programme organized by School of Health Science, Bharatpur, Minister Poudel shared the government's plan to increase investment in technical education as it is employment-based. A master plan is being formulated to find ways on how investment can be increased in technical education, he added.
The Minister underscored the need for competitive education and shared a view of producing human resources that can compete in the international community by upgrading the educational curriculum.
Noting the lack of teachers and principals' official posts in schools along with essential physical infrastructure, Minister Poudel said the Education Ministry was doing serious homework for the same.
At the programme, School of Health Science Principal, Achyut Ram Dahal, presented a working paper on the college's master plan, possibilities and hurdles. RSS