School gets compuers, ECD materials; HISSAN demands revision in Education Regulations
November 24, 2016 | 10:39 am&nbsp&nbsp&nbsp&nbsp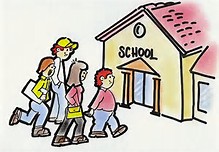 Dang, Nov 24: District Education Officer of Dang, Ramesh Prasad Mainali, handed over computers and materials related to ECD to Janata Secondary School.
Organising a programme on Wednesday, Mainali handed over 10 desktops, one laptop, one projector and all required materials to run Early Childhood Development (ECD) class. The materials were handed over with the support of CP Nepal, an organisation.
District Programme Coordinator of CP Nepal, Kiran Shah, said that they provided the materials of worth Rs 625,000 to run ECD class.
The organisation, working in the sector of children, has been launching different programmes at four VDCs of Deukhuri area.
Shah said they have been running programmes for protection and promotion of children of Bela, Gadhawa, Gobadiha and Sisahaniya VDCs. The organisation has provided school admission charge, uniform, tuition fee, stationary to 102 children from class 5-10 from poor community.
HISSAN demands revision in Education Regulations
Meanwhile, The Higher Secondary School Association Nepal (HISSAN) has demanded revision in Education Regulations-2073 brought by the government, saying the preliminary draft was incomplete.
HISSAN determined the regulations recently presented by the Education Ministry, which is under consideration at the Social Welfare Committee, has some weaknesses.
organising a press conference here on Wednesday, the HISSAN has put forth 22-point demands. It demanded separate education regulations as nature and management system of private and community schools are different.
The HISSAN also demanded maintain education of class 11 and 12 as higher education, mandatory provision for conducting examinations of class 11 by National Examination Board, representation of representatives of HISSAN in concerned committees and sub-committees related to education.
On the occasion, HISSAN Chairman Ramesh Silwal warned of launching agitation as the regulations was brought with a game to devastating the +2 education (higher secondary level).
He urged the bodies concerned to find out solution by holding discussion with them in this regard. RSS