IPPAN to organize Energy Summit on Dec 15
November 24, 2016 | 10:02 pm&nbsp&nbsp&nbsp&nbsp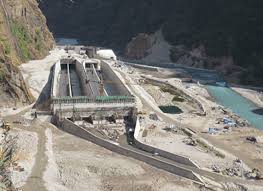 Kathmandu / Nov 24: The Independent Power Producers' Association Nepal (IPPAN), in patronage of the Ministry of Energy, is to organize the Energy Summit on December 15 this year to help realize government's goal to produce 10,000 mega watt electricity in next 10 years.
At a press conference organized by the IPPAN here today, IPPAN President Khadga Bahadur Bista shared that the event will convene stakeholders, energy experts and representatives from various governmental and non-governmental agencies from Nepal, India, China, the USA among others.
The event aims to pile pressure on the government for the full implementation of the 99-point concepts in the National Energy Crisis Reduction and Electricity Development Decade (2016-2026) unveiled last year.
Enabling environment for the Nepali investors to invest in the power generation in the country also tops the agenda of the Energy Summit, said President Bista.
Extending thankfulness for the government's action to rid the Kathmandu Valley of the power outage in the recent days, IPPAN has pledged its willingness to support this initiative for its stability. RSS