Talks with agitating Dr KC end inconclusively
November 27, 2016 | 10:29 pm&nbsp&nbsp&nbsp&nbsp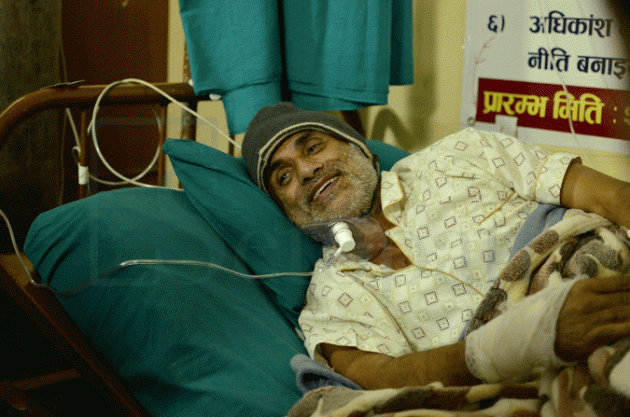 Kathmandu / Nov 27: The talks held between the government and the representatives of the agitating Dr Govinda KC ended inconclusively on Sunday.
Coordinator of the government talks team, Education Secretary, Shanta Bahadur Shrestha, said as talks with the representatives of the agitating Dr KC failed to reach conclusion, both sides decided to meet again.
He however said the talks nearly reached the agreement on various issues but without discussing newly appointed Dean at the Institute of Medicine (IOM).
The meeting lasted for five and half hours since 11:00 am at the Education Ministry.
Dr KC has been staging the 10th round of hunger strike at Maharajgunj-based TU Teaching Hospital for the past 14 days putting forth various demands including the appointment of Dean on the basis of seniority and reform in the medical education sector.
The government on Saturday had formed the talks team under the coordination of Education Secretary Shrestha having Health Secretary Dr Senendraraj Upreti as the member.
Similarly, Dr YP Singh, Dr Ranjan Jha, Dr Sachit Sharma and Dr Jeevan Chhetri, among others are in the talks team from Dr KC's side.
Meanwhile, private medical college promoters have expressed dissatisfaction over formation of the talks team to address the demands of Dr KC, saying there was no participation of private sector in the talks team.
Issuing a press release on Sunday, Chairman of the Association of Private Medical and Dental College of Nepal, Dr Suresh Kanodiya said that the talks team formed without their participation would not be acceptable to them. RSS