Political instability behind bad governance-TI Nepal
November 30, 2016 | 10:37 pm&nbsp&nbsp&nbsp&nbsp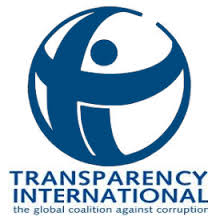 Kathmandu / Nov 30: Transparency international – a civil society organization established to join hands against corruption — has stated that the instable politics is the main cause behind the failure of institutionalization of rule of law in Nepal.
At an interaction organized here on Wednesday, TI Nepal Chapter has admitted that building society with integrity was difficult as moral grounds are explicitly weak in public life.
Integrity building would not be possible on lone effort, the TI stressed the need for creating good governance dialogue in the political sector to end corruption rife in the political parties.
On the occasion, TI Nepal Chapter Chairperson Shree Hari Aryal said, "It seems that the parliament can intervene if any constitutional body chief abuses the authority. The citizens should also be able to keep vigil on the overall governance of political parties which is not yet accountable to the public". RSS