NRNs are human capital for Nepal: Minister Mahat
March 19, 2017 | 10:55 pm&nbsp&nbsp&nbsp&nbsp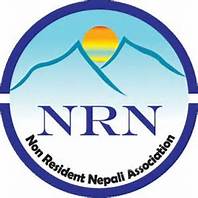 Kathmandu / March 19: Minister for Foreign Affairs Dr Prakash Sharan Mahat has stated that the Non-Resident Nepalis (NRN) are the human capital for Nepal to help ensure development and prosperity to their home country.
Addressing the 5th Non-Resident Nepali Association (NRNA)'s Asia Pacific Region's meeting in the Malaysian capital of Kuala Lumpur today, Minister Mahat argued , "The skill, technology and capital of the NRNs spread across the globe could be a huge asset for Nepal to usher her into the path of development and prosperity."
Stating that tens of thousands Nepalis were forced to seek greener pasture due to political instability, conflict and various other reasons back home, Minister Mahat urged the NRNs across the world to acknowledge the contributions of their motherland to their accomplishments and contribute for the betterment in their motherland.
Mahat expressed his confidence that the upcoming local level election would help elect people's representatives in the local structure and the new constitution would be implemented.
Furthermore, the Minister drew the attention of the NRNs to consider investment in various sectors in Nepal, assuring them that the country was about to make a headway for stability and development. "I urged the NRNs for the investment in hydro electricity project and service-oriented sectors."
He was of the opinion that the NRNA, as a platform to facilitate for the economic development activities and exchange of knowledge and skills, would support the national cause of development of their motherland.
According to him, the government of Nepal is effortful to protect and promote the rights of the huge numbers of Nepali migrant workers abroad, especially in the Gulf countries.
Altogether 200 attendees from various 15 Asia-Pacific countries including Nepali entrepreneurs are taking part in the meeting besides representatives of the various NRNA chapters.
Present on the occasion were Nepali Ambassador to India Dr Niranjanman Singh Basnyat, NRNA President Shesh Ghale and former NRNA Presidents- Upendra Mahato and Jeeva Lamichane who also echoed the sentiments of the Minister when it comes to giving back to their society with their wealth of knowledge and skills.
Minister Mahat, who left for Malaysia for the same event on Saturday, is returning home today itself.
It was shared that the NRNA currently has 75 chapters across the world. RSS