Litterateurs honoured in Chitwan
April 1, 2017 | 1:37 pm&nbsp&nbsp&nbsp&nbsp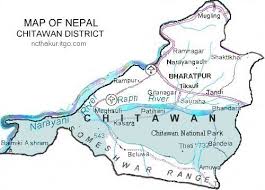 Chitwan / Mar 31: Chitwan-based Nilkantha Poudel Memorial Academy, a literary association, honoured four literary figures amid a function held in the Academy's premises on Wednesday. The event was organised to mark Poudel's centennial.
The awardees were felicitated in honour of their contributions to Nepali literature and linguisitics. Honoured at the event were litterateurs Bhupin, Bhim Prasad Subedi, Krishna Devi Sharma Shrestha and Minraj Basanta.
Essayist Bhupin was felicitated with the National Literary Talent Award (Rastriya Prateebha Samman Shahitya Puraskar), with a cash purse of Rs 20,000; while artist Bhim Prasad Subedi was awarded with the National Artist Talent Award (Rastriya Kalakarmi Prateebha Samman Puraskar), along with the cash prize of Rs 15, 000.
Likewise, poet/novelist Krishna Devi Sharma Shrestha and novelist Minraj Basanta were awarded with Nari Hastakchhyar Samman Chhetria Shahitya Puraskar, and Navodit Sarstha Samman Puraskar, respectively.
The chief guest of the ceremony, chancellor of Nepal Academy of Music and Drama, Sarubhakta, presented the awards. The event also saw the presence of scholars Govinda Raj Binodi, Dr Ghaneshwor Bhattarai, and Dhanraj Giri. Source: The Kathmandu Post