New budget ensures Argo's independency: Minister Chaudhary
April 2, 2017 | 12:30 am&nbsp&nbsp&nbsp&nbsp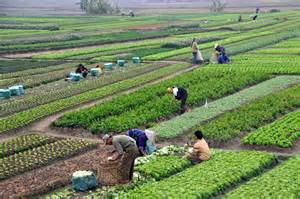 Bhaktapur / April 1: Minister for Agriculture Gauri Shankar Chaudhary said that the government was preparing to bring a new budget ensuring the agro sector's independency.
While inaugurating a two-day Agro expo organized by the District Agro Cooperatives Association here today, Minister Chaudhary shared that the government was working to uplift and strengthen the agro sector.
The expo was organized to promote and publicize the agricultural products. According to organizers, over 35,000 visitors are expected to visit the expo.
The expo showcases 45 stalls. The stalls comprise agricultural products and new technologies related to agriculture. RSS