Full enforcement of Journalists' Code of Ethics stressed
April 2, 2017 | 10:49 pm&nbsp&nbsp&nbsp&nbsp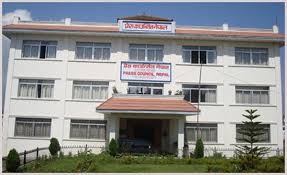 Solukhumbu / April 2: Stakeholders have laid emphasis on the need of complete implementation of the Journalists' Code of Ethics.
At an interaction organised by the Press Council Nepal and Solukhumbu chapter of the Federation of Nepali Journalists at Salleri today, they said that conflict would not surface in the society if the Journalists' Code of Ethics was fully implemented.
FNJ member Subhechchha Bindu Tuladhar said that prestige of journalists and media house would be increased while presenting and disseminating news and stories keeping the Journalists' Code of Ethics in mind.
Saying media plays role in making government and toppling down it, she urged the concerned to file complaints at the Press Council if media are found violating the code of Ethics and if someone has become victims due to any news.
Similarly, another FNJ member Chetnath Dhamala said that the media should not cross the limit of freedom of expression.
Likewise, Chief District Officer Umesh Pandey and Local Development Officer, Krishna Prasad Sapkota, suggested the media persons to disseminate positive news and stories. RSS