More than thousand traffic rule violators face music daily in Valley
April 7, 2017 | 10:25 pm&nbsp&nbsp&nbsp&nbsp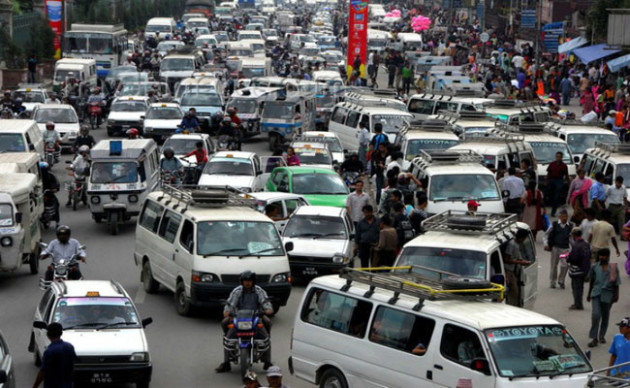 Kathmandu / Apr. 07: More than a thousand traffic rule violators in Kathmandu Valley are being subjected to legal action on a daily basis.
As per the data provided by the Metropolitan Traffic Police Division (MTPD), legal actions have been taken for lane discipline violation, haphazard parking, driving under the influence (DUI) and driving without license.
MTPD Deputy Superintendent of Police (DSP), Binod Ghimire, said more than 2000 vehicles are checked on a daily basis in which more than a thousand are subjected to legal action. He said the strict checking on lane violation, DUI, license and parking has resulted in less number of accidents.
The MTPD has been charging fines ranging from Rs 500 to Rs 1000 along with an hour's mandatory class on traffic awareness. The vehicles trying to runaway after violating lane discipline are captured by the camera and brought within the legal periphery. RSS