Prakash Aryal appointed new IGP
April 11, 2017 | 12:07 am&nbsp&nbsp&nbsp&nbsp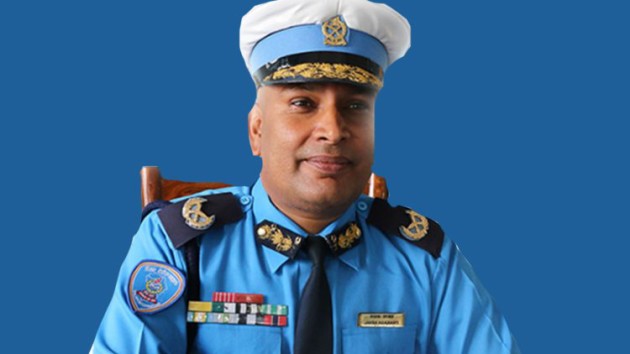 Kathmandu / Apr. 10: Ending a long standing row over the appointment of Inspector General of Nepal Police (IGP), the government on Monday appointed DIG Prakash Aryal as the 25th IGP.
A Cabinet meeting earlier in the day had decided to pick the new IGP only after the committee formed to take a call on the score of performance evaluation submitted its report.
Based on the committee's evaluation report, the Cabinet on Monday evening appointed Aryal as the IGP.
Earlier on March 21, the Supreme Court (SC) had revoked the Cabinet's February 12 decision to appoint Jaya Bahadur Chand as IGP.
Following the decision to appoint Chand as chief of Nepal Police, DIG Nawaraj Silwal, one of the contenders for the IGP post, had moved court in response to which the court had stayed the government decision.
Born in Dang, fifty-three-year-old Aryal had served as Chief of Metropolitan Traffic Police Division. Lately he was the chief of Nepal Police's Crime Investigation Bureau (CIB). An MBA graduate from Tribhuvan University, Aryal will assume the post from today.